By Andrew King
Ever imagine what living in a dystopian society would be like? Maybe enforcers in dark suits are on your trail because the powers that be have discovered that you've been aiding the resistance. Unexpectedly, you have now become the ultimate symbol of the revolution. To help you get through this trying time while you lay low from your enemies, we've compiled a list of subversive YA Sci-Fi trilogies for you to read while you wait for things to cool down. 
The Dark Intercept by Julia Keller
In a radiant world of endless summer, the Intercept keeps the peace, which sounds pretty good. The Intercept accomplishes this by maintaining constant surveillance over the emotions of the people, which sounds… Great! Just great! (Shh… Is it listening? You can never be too careful)
Article 5 by Kristen Simmons
The Bill of Rights has been revoked and replaced with the Moral Statutes, but seventeen-year-old Ember Miller is old enough to remember that things weren't always this way. Ember knows how to keep her head down, but when her mother is arrested for noncompliance with Article 5, and the arresting officer is Chase Jennings—the only boy she's ever loved—Ember sets off on an adventure to topple a corrupt regime.
Legend by Marie Lu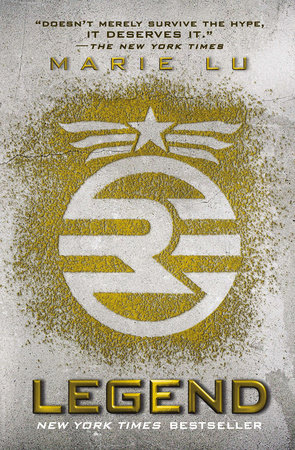 Born into one of the Republic's wealthiest families and groomed from a young age for success and high prestige in the highest circles of the nation's military, fifteen-year-old June is a prodigy. Day is also fifteen, and the Republic's most wanted criminal. When June's brother Metias is murdered, Day is the prime suspect, leading the two into an intense cat-and-mouse spiral. But Day's motives might not be as malicious as they seem, and June's quest for answers will put her at odds with the Republic as she uncovers the length it will go to mask its sinister deeds.
Delirium by Lauren Oliver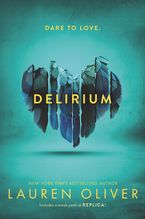 Love is delirious. Love is inspirational. Love makes people do crazy things. For this reason, government scientists demand that all people receive the cure for love upon turning eighteen. Lena Holoway has always looked forward to a measured and predictable life—a safe life. To live beyond love is to live beyond pain. But ninety-five days before her treatment is to begin, Lena Holoway is going to fall in love, and that will change everything.